Paul Tindall, Managing Partner & CTO

Paul joined Creativelink Technologies from Perficient, an e-business consulting firm to the Fortune 1000, where he was Technical Director for the Web Content Management and Enterprise Search practice. In that role he was responsible for architectural and technical oversight of high-availability solutions for multiple high profile clients. Prior to Perficient, Paul was an engineer for Compaq Computer (now HP) where he developed software to support its global manufacturing operations. Paul earned his bachelor's in electrical engineering from the University of Louisville, and his MBA from the University of Texas at Austin.

Keith Rassin, Partner & Executive Management

Keith is an entrepreneur with a successful track record establishing, developing and selling companies. Prior to joining Creativelink Technologies, Keith was a partner and the Chief Operating Officer at iPath Solutions where he built an award winning Enterprise Content Management practice which he sold to Perficient in 2005. During that time, Keith and his team successfully delivered web, enterprise search and portal platforms for Fortune 500 clients such as Intel, Wal-Mart, SYSCO, and JP Morgan Chase.

Currently, Keith is a partner in Amigo Ventures which provides capital and operating expertise to high growth companies. Keith is the co-founder of eConserve which provides water conservation solutions to apartment communities. Also, he teaches entrepreneurship for the University of Houston MBA/EMBA programs. Prior to his current ventures, Keith owned and operated a restaurant and was a consulting executive at Ernst & Young and Accenture. Keith earned his BA with honors from Tulane and JD/MBA from University of Houston.

Kevin LaRue, Partner & Creative Direction

As Founder and Chief Creative of our sister strategic marketing company, Creative Link, Kevin applies over two decades of branding and creative expertise to the solutions Creativelink Technologies delivers to help clients grow and manage their brand. Kevin has developed integrated branding and marketing solutions for start-up to Fortune 500 brands including Coca-Cola, BenelliUSA, Corona, San Antonio Spurs, Valero Energy Corporation and NCAA Final Four. A successful entrepreneur and creative, he's received the Ernst & Young Entrepreneur of the Year Award for marketing and his team has been recognized nationally by industry peers with over 300 awards for excellence in creativity and design. Kevin oversees all strategic development and multi-channel marketing for Creativelink Technologies clients.

Mike Connor, Partner & Advisor

Mike is a bit of a hybrid. Trained as a designer, Mike founded the highly successful RPM, a decisive and results driven promotions agency with an impressive roster of clients that included Valero Energy, Frito-Lay, PepsiCo and other retail giants. RPM and Creative Link merged in 2008. As president of Creative Link and partner in Creativelink Technologies, his deep industry knowledge and broad skill serve him well as one of our key thought leaders. Mike is a graduate of the York Academy of Arts, the proud father of two and has been married to the same loving woman for almost thirty years.
Why Creativelink Technologies?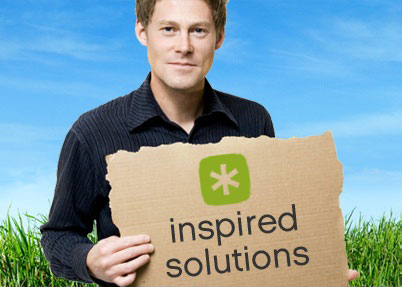 Creativelink Technologies is dedicated to providing affordable enterprise-class cloud solutions that are easy to use and simple to implement.

Our company is comprised of software and consulting industry veterans, seasoned software engineers, experienced entrepreneurs, and deeply skilled cloud architects.

We have team members in Austin, Houston, and San Antonio, TX.